Perth's only festival dedicated to sharing the joy of filling your home with plants returns in August 2021. Whether you already live in an indoor jungle or are just starting out, head along to learn from experts, acquire some leafy beauties, and mix with fellow plant lovers.
Tickets
Tickets are now on sale from
Tickets
full PROGRAM
Download the full program: Perth Indoor Jungle Festival 2021 Full Program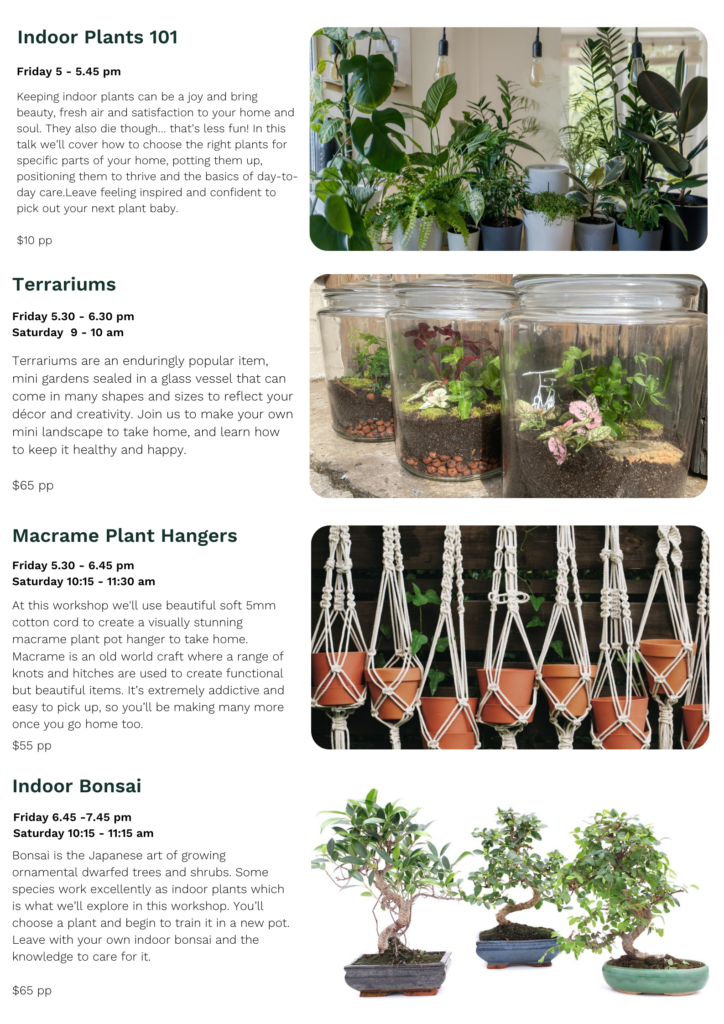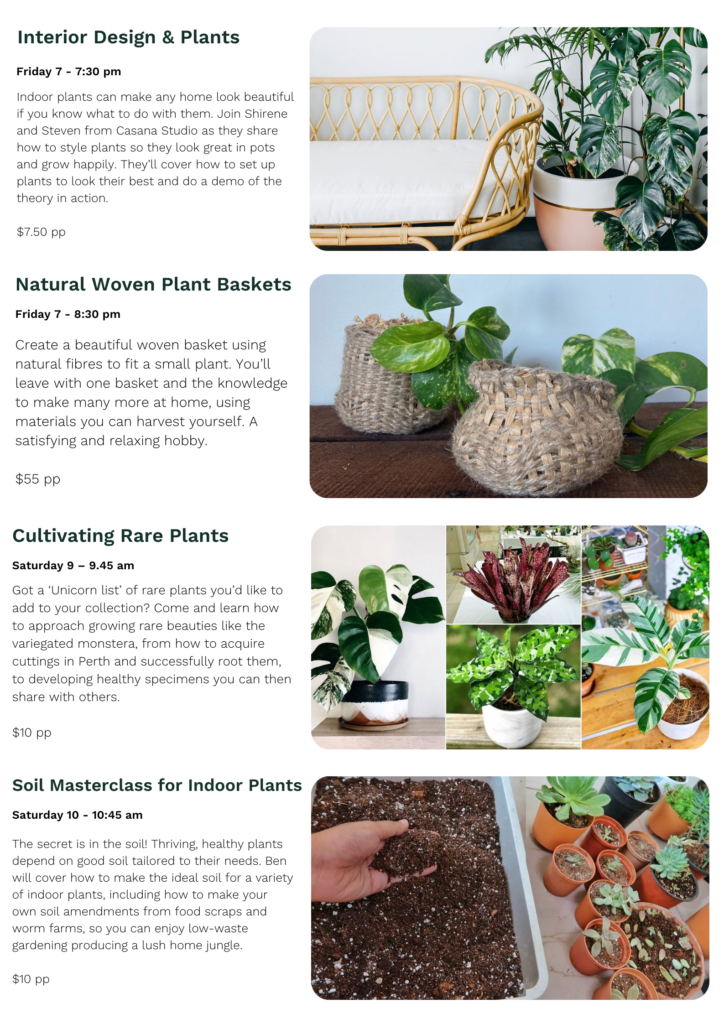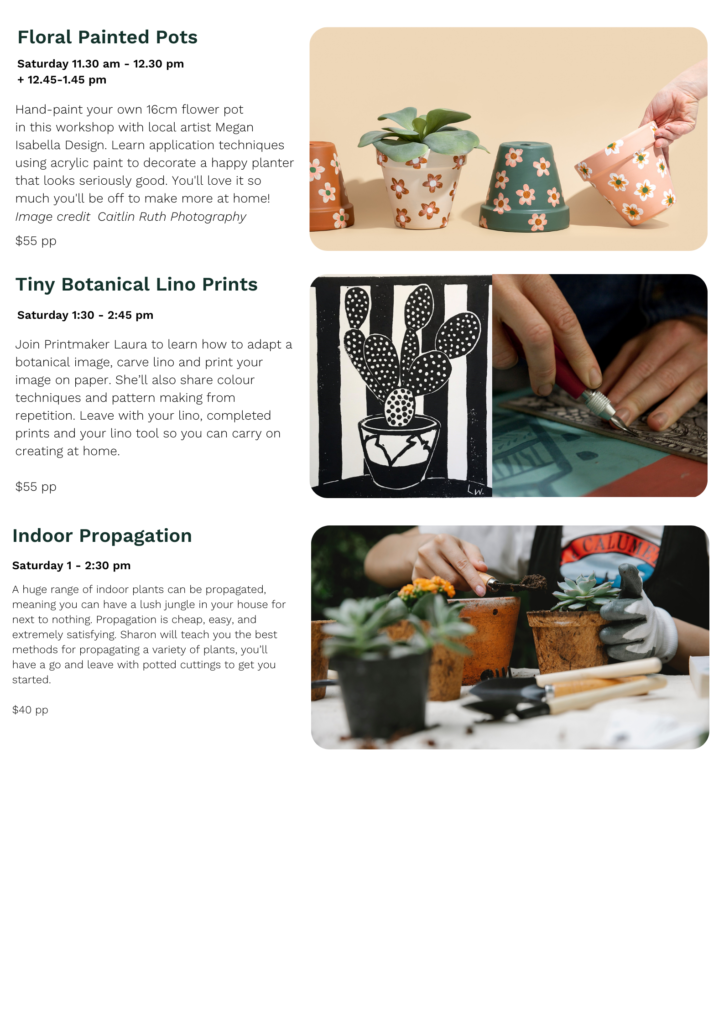 Tickets
Tickets are now on sale from
Tickets
About the Festival
Spread over two days the festival will include:
// W.A.'s best growers selling a huge range of plants and plant accessories
// Workshops to create gorgeous things like terrariums, mini water gardens, macramé pot hangers & funky climbing frames
// Talks & demonstrations from indoor plant experts on topics like propagation, pest control and edible indoor plants
// Baileys Potting Up Service
// Plant Advice by Waldecks
// Community plant and cutting swap with the 'Perth Houseplant Club' Facebook group
// Delicious food and drinks
// Musical entertainment
This festival is organised by Perth City Farm, a non-profit Urban Farm providing space and opportunities to build community connections, and educating and enabling people to live sustainably. All funds raised will support City Farm's work.