Tomatopalooza is Perth's Juiciest Summer Festival, on 7-9th Jan 2022! 
Join us at Perth City Farm for 3 days in celebration of the tomato, including gourmet food and beverage, tastings, demos, gardening workshops and activities. The weekend will feature a special edition Farmer's Market, as well as special offerings from local food & bev talent – sourced and inspired by produce grown right here on the farm.
For full event details and special announcements, visit the
Event Listing
Tickets
Tickets are now on sale for:
Sun 9th Jan – The Big Squeeze
Sun 9th Jan – Bloody Mary Brunch ft. Bumplings by Brendan Pang
FESTIVAL PROGRAM
Fri 7th Jan: Wines of While x Perth City Farm Longtable Dinner
Sat 8th Jan: Special Edition Farmer's Market (Free entry)
Sun 9th Jan: The Big Squeeze
Sun 9th Jan: Bloody Mary Brunch (ft. Bumplings by Brendan Pang)
Feature EVENTS

We've got plenty on throughout the farm to keep your tastebuds happy and your hands dirty, plus DIY and ask-a-gardener sessions, and lots of activities for the kids (and big kids too)!
WORKSHOPS & DEMOS at The Big Squeeze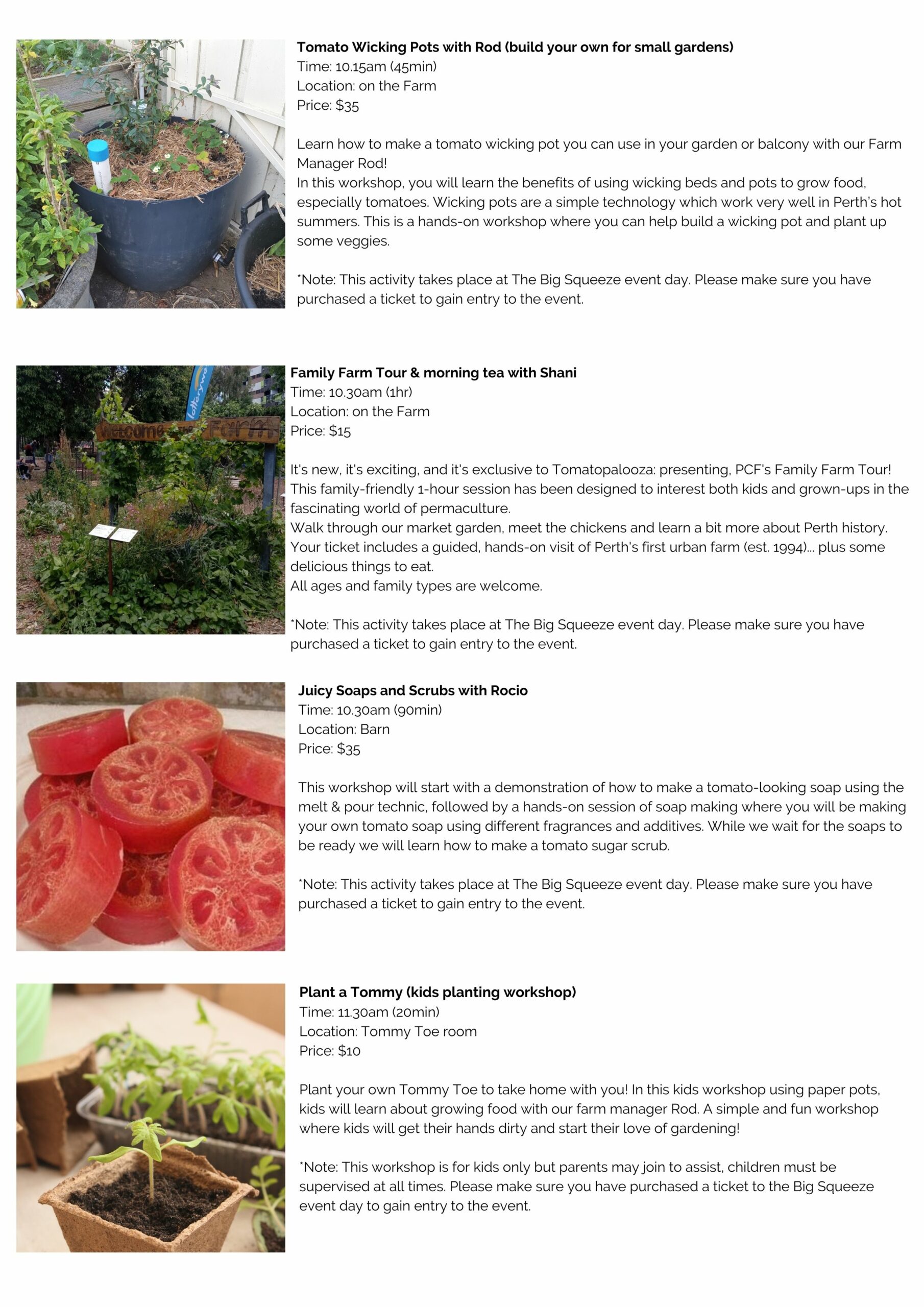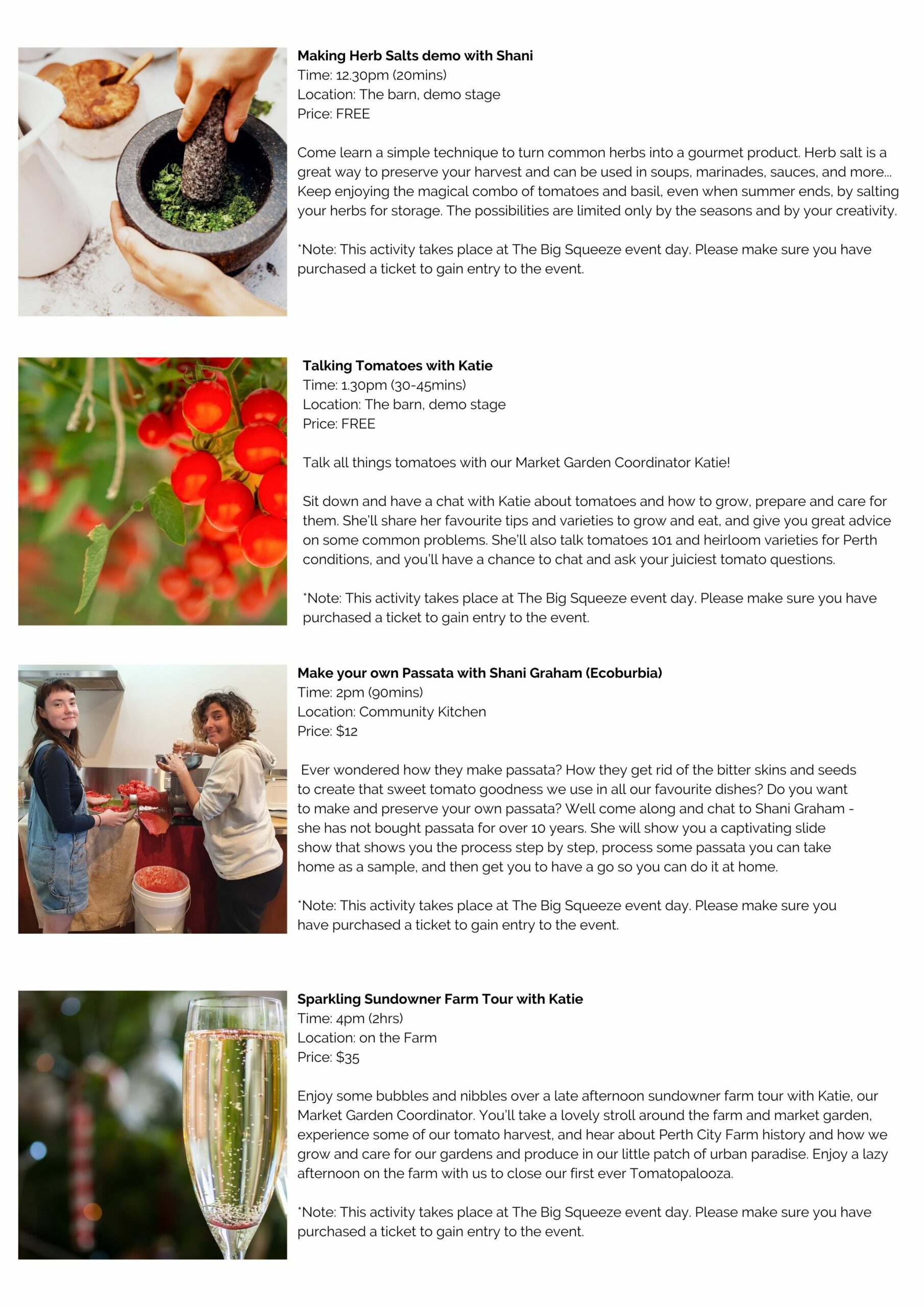 Tomatopalooza is a community event made possible by our sponsors at City of Perth and Lottery West. We'd like to thank them for their generous support!
This festival is organised by Perth City Farm, a non-profit Urban Farm providing space and opportunities to build community connections, and educating and enabling people to live sustainably. All funds raised will support City Farm's work.