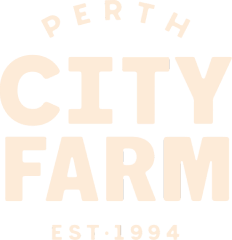 Enquire Now
Corporate Events
As Perth City Farm is a complete blank canvas, it is suitable for almost any corporate event.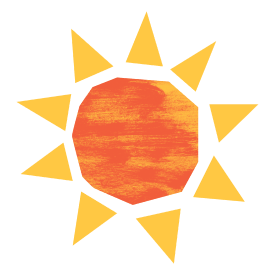 As Perth City Farm is a complete blank canvas, it is suitable for almost any corporate event.
Fundraising gala, awards night, exhibition, brand launch, social night, team building session, professional development days, fashion show, careers expo, tasting events…we've had it all! With two kitchens, two warehouse spaces and a large open courtyard, Perth City Farm is suited to corporate events for crowds as small as 10 or as large as 700!
More about the venues at Perth City Farm
FAQs

We have plenty of helpful information to help you plan your event. Don't hesitate to get in touch should you have any questions!
We have 12x trestle tables and 50x plastic chairs available for hire if you're on a budget, as well as 50x teacups and an urn, available for hire. For bigger groups, full day events, or events with theatre style seating, we would point you in the direction of companies like Hire King, Cockburn Party Hire, Crackajack Hire and Black Label Events. These suppliers know our venues well and have a large range of items & equipment suitable for bigger events with larger groups. If you're hosting a cocktail style event for a small group, we also have a rustic furniture package available to hire that would suit a group of 40-50 guests. We also have padded office chairs (20x) available for small group sessions. 
Our onsite cafe; Farmology, offers a range of catering options to suit your event. They can cater for any dietary requirement, and some of their produce comes directly from our farm! You can engage Farmology to provide something as simple as tea & coffee with fresh baked goodies for morning/afternoon tea, or have them cater your full event with a shared buffet style lunch/dinner or canapes. If hiring our Barn, you also have access to a commercial kitchen, should you wish to organise catering yourselves, or engage a different catering company, If you're hosting an evening event in either the Barn or Art Room, the adjoining outdoor areas can also easily accommodate food trucks or food stalls.
We have a projector, two speakers and a microphone available for hire. We do not have a projector screen (or digital screens) as both warehouse venues have whitewashed walls, suitable to project onto. Our microphone plugs directly into our speakers, and the speakers are bluetooth compatible so you can self-DJ your event with ease. We do not have staging available, nor is there Wi-Fi in the venues. We recommend PAV Complete Event Solutions for any event requiring a significant AV set-up with staging, screens, multimedia or webcasting capabilitiies. 
Yes we do. We can deliver a Farm Tour, a Workshop or a Corporate Volunteering expereince for your group. Tours of Perth City Farm run for roughly 60 minutes; covering the history of this amazing place and focusing on the use of permaculture as a guide for this thriving community hub. Workshops can cover topics such as food growing, composting, cooking or crafting. Or your group can get their hands dirty by helping us in the garden for an hour or more. For more information on these options please fill out the enquiry form on this page and mention which element you are interested in.
We do not have event staff at Perth City Farm, we simply hand the empty venue (plus any additional hire items) over to you, for your hire period. If you've hired our plastic furniture, teacups and urn, rustic furniture package, or any of our AV equipment - you will be required to set these up and pack them away yourself. If you aren't in a postition to be doing this, we reccommend hiring your items through an external supplier who will be able to set everything up and work to a floorplan. If you engage Farmology Cafe or Taste Budds Cooking Studio, these teams set up and pack away their own food and equipment.
Your 35% deposit is non-refundable regardless of the circumstances of your cancellation. If you cancel 60 days or more prior to your event, we will retain only the deposit. If you cancel less than 60 days prior, we retain the whole hire fee.
We have 2 commercial kitchens for hire to aid you with food preparation, but all food business licenses and liquor licenses must be organised by you. If you are simply bringing and distributing food & alcohol to your private guests (who did not purchase entry tickets), you do not need a license.   
We ask you to respect our site and leave it tidy – but our mandatory cleaning fee for the barn and art room covers sweeping, mopping and a surface clean of the kitchen. Any rubbish must be removed, and glass cleaned up. Your cleaning fee includes the use of 1x 240L general waste bin and 1x 240L recycling bin. You are required to sort your waste correctly and to leave outdoor areas clean and tidy by 2am.
We have 2 ladies, 2 men and 1 disabled toilet available, and the whole site is wheelchair-friendly with ramps leading into the barn and kitchen.
There is a City of Perth carpark (Royal St) out the front, but it gets extremely busy during business hours. We recommend catching the Yellow Cat or train to Claisebrook Station as they stop right next to Perth City Farm!
If you've read our FAQ above and it sounds like PCF could be the venue for you, please fill out this enquiry form and we will endeavour to be in touch within 48 hours.
If you're not set on a specific date, please give us a rough idea so we can send through availability and pricing options that may suit. Unfortunately we are not always able to assist over the phone, so this is the best method!