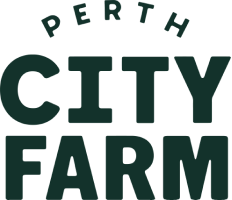 City Farm Forum: Wild in the City
November 8 @ 6:00 pm

-

8:30 pm

AWST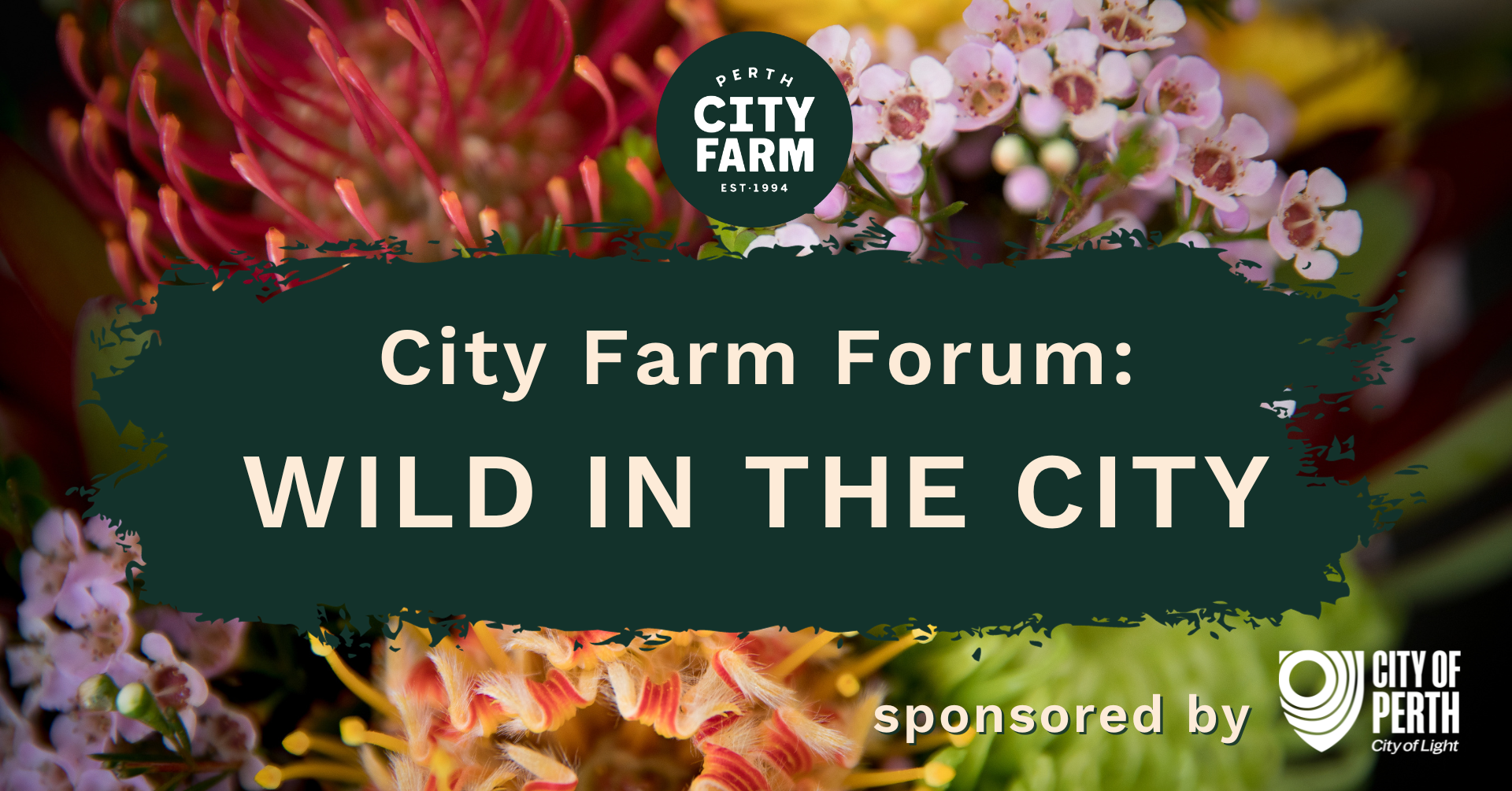 Living in the city it can be hard to remember that we are nature and we're in 'the natural world,' but humans are happier and healthier the more we notice and appreciate the biodiversity all around us. Our precious native flora and fauna are happier for it too! For this City Farm Forum we're discovering and celebrating the biodiversity right here in Perth, and learning how best to support it. Our wonderful speakers will share their knowledge in:
 The magic of the Njookenbooro (Herdsman Lake) ecosystem
 How to easily improve the habitat value of your garden or balcony
 Nature journaling and simple nature connection practises
 The creatures of Native Animal Rescue, common injuries and how we can avoid causing them.
So that you can experience the magnificent creatures that live in Perth up close, Native Animal Rescue will bring along some of their patients. Before and after the talks you can interact with animals including possums, lizards, snakes and owls and speak with the wonderful people that care for them. Apparently the owls have distinct personalities!
As an optional extra we will run a tour of Perth City Farm at 5 – 6 pm, focusing on the work we've done to provide good habitat for native wildlife- what does it look like and who's living in it, and could you replicate it at home?
As with all of our Forums there will be plenty of time for connecting with like-minded folks in our beautiful courtyard, a seasonal curry for dinner and a bar featuring a seasonal farm grown cocktail.
This event is part of the City Farm Forum series, evening events showcasing local sustainability or community initiatives and providing space for people to connect. All part of City Farm's purpose of building connected communities living sustainably.
This event series is sponsored by the City of Perth.
Schedule
6:00 Event opens, food and bar available
6:45 Talks commence
7:45 Talks wrap up, food and bar available
8:30 Event close


Related Events