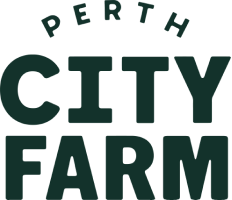 Reconnecting: Let's talk, let's listen
May 1, 2022 @ 1:30 pm

-

3:30 pm

AWST
People need people, and never more so than during these pandemic times. We invite you to gather with others, to listen, talk, laugh, shed tears or explore whatever is most important to you right now. 
Are questions of health, income, housing or inclusion coming up for you? Are you concerned about climate change, conflict, oppression, or other social issues? If so, please join us, Befriend Inc, and Perth City Farm, for the first of two lively community conversations called Reconnecting: Let's talk, let's listen. Together, we'll spend time connecting over life, as we each see it, growing our understanding of the world around us and each other within it.

Book your free ticket now to secure your place for this first session on Sunday 1 May 2022, 1.30 to 3:30pm, at Perth City Farm. Complimentary refreshments will be included.
You don't need any experience to participate in these sessions. All you need is a curious mind and an open heart. Everyone is welcome!
——–
When is the second session?
The second and last of session in this short series will be held on Sunday 15 May, 1.30pm to 3:30pm. Whilst it's not essential, we recommend you try to come to both sessions so you can form deeper connections and richer learnings. Book your free ticket to the second session here.
——–
Got some questions?
For more information on this event or questions about to what to expect, please reach out to Rachel Watts via rachel@befriend.org.au or Peter le Breton at peter@befriend.org.au.
——–
What can I expect at this event?
Ah, the curious mind is already working!
You can expect to connect with others from different walks of life, to listen, to share your perspectives, and to learn new things about the world around you – all whilst having fun! This event is part of a global movement of enriching community conversations called 'Warm Data Labs' – a movement that thousands of people participate in every year. At its core, a Warm Data Lab is simply an experience that brings people together to reflect, share and connect over life and all its complexities.
Think of it like a human-centred way to approach the big questions of our world. So, during this event, we'll explore a common theme (for example, 'what is home in a changing world?', or 'what is wellbeing in a changing world?'). Then, small groups will reflect upon the day's question through different "lenses" or arenas of life, such as family, culture, health, ecology, economy, and more. Everyone is encouraged to move fluidly around the room, joining different groups to hear and share perspectives and stories. Then, we'll come back together towards the end of the session to reflect on the experiences and the conversations we've just had.
These experiences have been described as a "kaleidoscope of conversation", packed with enriching stories, laughter and insight that nourish the soul, transform the way we approach work, life and our communities, and ultimately, create space for new relationships to flourish. They can even plant new seeds for joint projects that renew and revitalise community life!
A gentle request
If you register for this free event and are unable to attend, please let us know as soon as you can. This enables us to offer your place to someone else if we have a waitlist. It also helps us with catering and set-up when we have precise numbers. Thank you for your consideration.
For COVID-19 safety reasons we request that at the event you:
practice physical distancing
practice hand hygiene by washing your hands or using hand sanitiser
if feeling unwell stay home
be prepared to complete a contact register