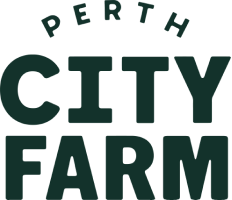 Urban Beekeeping Masterclass with Dean
March 25 @ 9:00 am

-

12:00 pm

AWST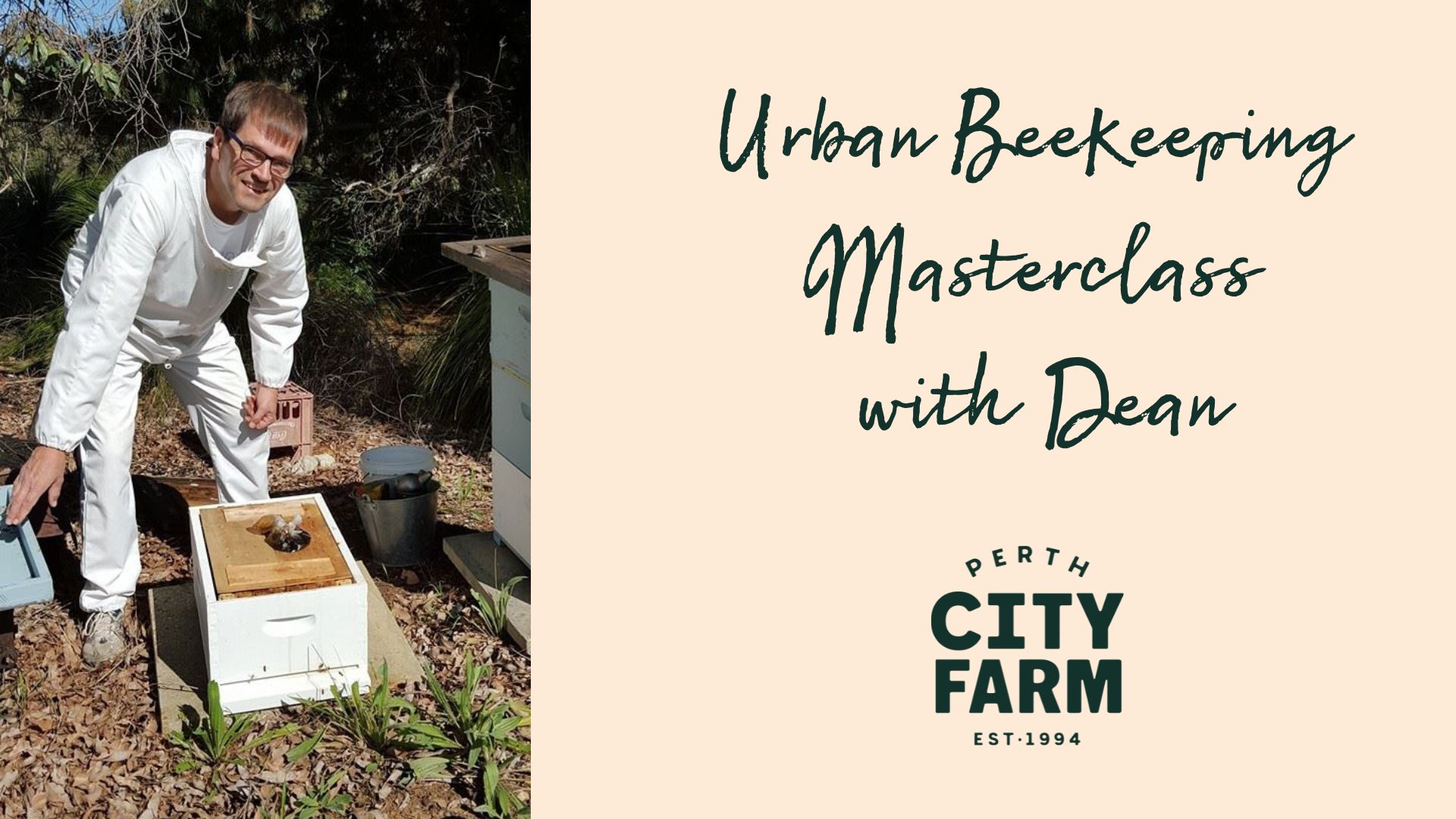 Join Dean from Dean's Bees for a half day, hands on workshop about urban beekeeping. Starting in the classroom Dean will cover bee keeping basics, including some background about various bee species, the important principles of responsible beekeeping, the methods and the tools we use in keeping the European honeybee. Then you'll suit up and head out to the City Farm hives for the hands-on bit.
With Dean's guidance the group will open up a hive, assess the strength of the colony and the vitality of the queen, check for disease and determine when the next hive inspection should be held. You will harvest honeycomb, taste it and package it for sale. Participants can expect to experience the basic skills of bee-hive inspection, including the use of the smoker, use of the hive tool and handling of frames from the hive. Dean will talk you through the honey harvesting process including the use of spinners.
Dean is a hobbyist beekeeper with 13 years of experience managing hives in various metro areas and particularly in Mt Lawley, Muchea and here at Perth City Farm. He can often be found at the City Farm markets selling his honey, and is passionate about responsible beekeeping and protecting bees in general.
This session is suitable for people interested in setting up their own hives, or just curious to learn more about these fascinating creatures.
If the weather that day is too cold, too windy or too rainy, we may need to cancel or postpone the event. No-one wants to be around grumpy bees! Although we will be careful there is always the risk you will be stung during the session. Please do not attend if you have an allergy to bee stings.
Participants will need to bring plastic or leather gloves and a wide-brimmed hat with a face veil (a bush-walking or land-surveyor's type), wear closed shoes with light-coloured socks which extend above their ankles and overlap with their long pants. We will provide white, loose fitting overalls and all the beekeeping equipment necessary.
This session is suitable for adults only.
We strongly recommend wearing masks for all our indoor workshops. Our weekly farmer's market will be in full swing during your workshop, so it's worth arriving a little early to check out the stalls and maybe buy some fresh produce.
Perth City Farm is a community urban farm that supports connected, sustainable communities. Established on a former industrial site in East Perth, this polluted site has been lovingly rehabilitated by volunteers to become a Western Australian icon for environmental sustainability and community engagement. We provide space and opportunities to build community connections, and educate and enable people to live sustainably.
Related Events