Perth's most central Urban Farm Tour 
Environmental education is tough to get right. Balancing content with practical, hands-on education, and the need to get outdoors, in the natural environment in a convenient location can be a tough ask for school excursions and community groups. Perth City Farm runs urban farm tours which are great value as environmental education and as a fun day in Perth's most central permaculture farm.  Right in the heart of Perth's inner suburbs, it's a perfect place for students to get out of the classroom, for teachers to apply some curriculum with the help of our experienced team, and for corporate or community groups to try something new in the open air. This is why Perth City Farm Tours are some of Perth's top educational outings for schools, universities, TAFE, corporate and community activities.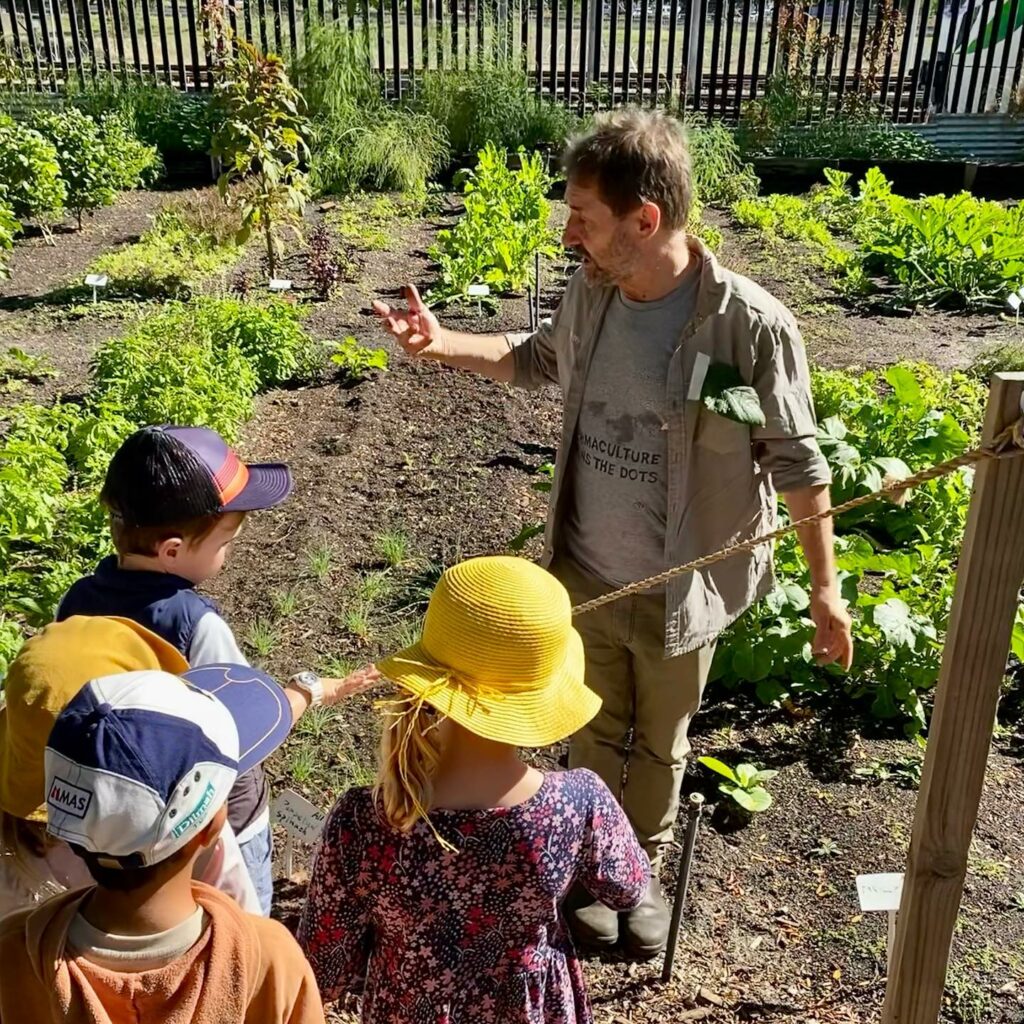 What to expect 
Perth City Farm is an urban permaculture farm in the heart of East Perth, right next to the Claisebrook Train line, so many guests travel to visit by train. Your Urban Farm Tour guide will meet you right in the central courtyard, underneath one of Perth's oldest mulberry trees, surrounded by buildings covered in urban art. Your guide will tell you about the background of the site before leading you onto the farm itself and this is where the magic really happens. School excursions have taken a collective gasp as the former industrial site opens out into a lush market garden and orchard. From there your group will explore the way the farm uses permaculture principles to grow high yield food sustainably, including by encouraging pollinators, supporting decomposers and feeding waste materials into compost and back into the soil. You'll have a chance to visit the chickens, check out the worms and beehives, and see if you can spot some frogs in the frog bog. If you're lucky you may be offered leaves to feel, smell or even taste (but always ask first!). The guide tailors the tour to the age-group of the participants, so whether your urban farm tour is a Grade 1 school excursion or an ATAR biology class, a community activity or a corporate team builder, guests will get plenty out of it.  
Your Urban Farm Tour will take 45 minutes to an hour, but you're welcome to spend as much time on the farm as you like. Visit Farmology Café or ask your guide to suggest a good place to sit to enjoy a morning tea you've brought with you, while the djiti djiti come to play. If you've got good eyes, you may even see native birds and pollinators like the blue banded bee.  
What people say 
'WHAT AN AMAZING TOUR. Rod was just so passionate and hopefully really inspired my students, as he did me. Due to time, we had to race off but would have loved to stay all day.' 
Large groups and longer visits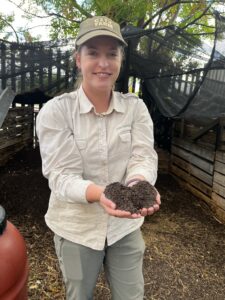 If you have more than 20 people, we'd love to encourage you to spend more time at the farm to ensure everyone gets the most out of it. We have half-day packages that include hands-on education in the garden as well as a tour which is perfect for school excursions with a little more time and larger tour groups.  
When to come & what to bring 
You will find our current availability listed here. We conduct tours all year round except the week between Christmas and New Year.  The farm is, of course, outdoors, so it's best to be prepared for the weather. Hats, sunscreen, rain jackets and umbrellas are a must, depending on the forecast.  
We strive for zero waste as much as possible, so it's also worth considering what you bring to the site that may create waste. Reusable drink bottles, coffee cups and lunch containers are all encouraged, and we ask you take any waste home with you or leave it in the correct bin. 
How to book 
Bookings are essential for our urban farm tours. Just fill out our online booking form and a member of our team will get in touch to confirm and issue you a quote. It's best to work about a month in advance to allow us to plan for your visit. 
We look forward to welcoming you to the farm very soon.